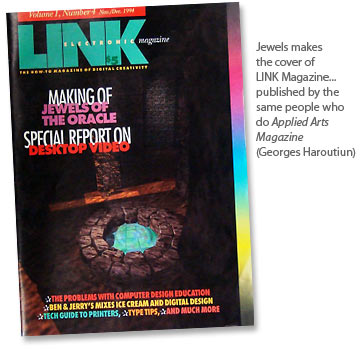 he press and reviews we got for

Jewels of the Oracle

was incredible. I went to New York and did interviews with magazines including

Rolling Stone, PC World, Popular Mechanics

and all the game magazines. I was even featured on CBS AM national radio. What a roller coaster year!

1995 was an incredible year for computer entertainment. The most popular game was

MYST

- it got "ported" over to PC (the original was Mac only) and

Journeyman Project

was huge too. I got to meet some of the guys who worked on those games. It was not a big crowd back then.

It was also the time when software application developers started saying interactive media was going to be all web based instead of disc (CD-ROM). We didn't know it, but they were absolutely right. The

Netscape

IPO came out in '95 and made the first web browser authors instant millionaires. It was the world's first (several years before

Internet Explorer

came along embedded in the Windows OS).

Here's a YouTube video highlight reel of

Jewels of the Oracle.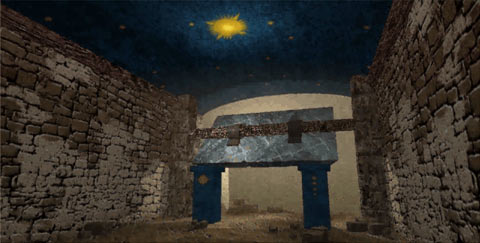 The Hall of the Nightsky is another one of the originals from the prototype. It is traditionally known as a "shunt" puzzle, but there were never interactvie digital versions until Jewels. I made a new version of it Jewels II. The programmers said it was one of the more difficult scripts to write, but combined with the wonderful and sounds and music by Steve Sauve, it is a favourite with everybody.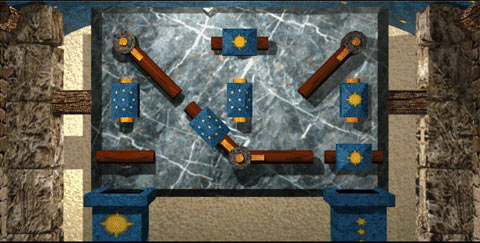 Here's the actual game board. Blocks with the sun icon went off into the left chute and blocks with the stars went off into the right chute. You can play

Russell Lowke's

Flash version of the puzzle online by clicking here.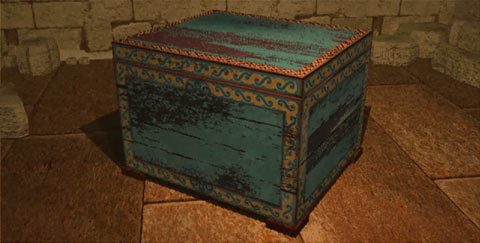 Another beautiful piece of furniture. I loved doing the texture maps for these chests and cabinets. I developed a technique of distressing my vector art by layering it on top of photos of railroad ties and telephone poles.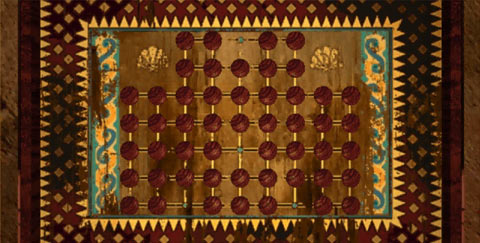 The game board inside.All of my artwork was influenced by ancient pottery and tomb and temple artifacts. My theory was that these people predated Sumerians, Babylonians and Egyptians and influenced their art and design that followed centuries later.

< PREVIOUS