EDUCATION:



After High School, I thought I would follow in the steps of Kurt Vonnegut and study journalism at college. Upon graduation, I received the Lord Thomson award as well as the Board of Governor's Silver Medal for Outstanding Achievement.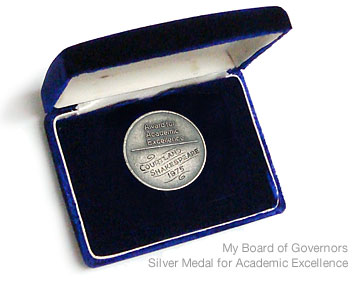 At Sheridan College (Oakville) I met Marty Herzog. He hired me to edit

Cheap Thrills

magazine for CPI (Concert Productions International) while I was at University. Writing for

Cheap Thrills

as well as

Marquee

Magazine (Cineplex Odeon) and

Showbill

(Famous Players) and selling freelance illustrations to magazines and newspapers is how I paid my tuition.

After college I applied to the University of Toronto (University College) and was accepted. My 4 year, honours degree took me 8 years to finish, but along the way I got into NES (Near Eastern Studies) and learned to read and write 18th Dynasty Egyptian Heiroglyphs. I was a volunteer at the AGO (Art Gallery of Ontario) for the Tutankamun show and got to work in the "mask" room, because I could translate the message on the back of his gold and lapis lazuli mask.

Here's a picture of my four year degree ("With Distinction")...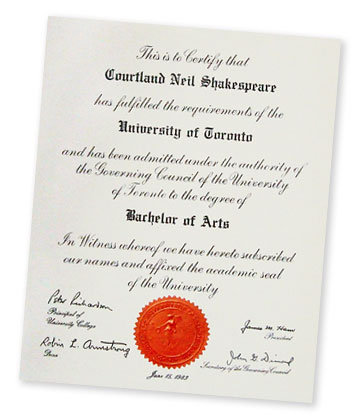 In the '80s I worked at

The Toronto Sun

in the composing room (advertising and editorial) while finishing my undergraduate degree. The experience gave me a detailed technical background in printing. I brought that with me when I moved to

The Financial Post.

The

Post

was a good client for freelance illustrations, but when I joined full time I began learning their ATEX computer composing and typesetting system. This was before anyone had personal computers, but the

Post

is also where I finally got my first Apple computer and began learning Adobe Illustrator (version 1.0 had no colour capability).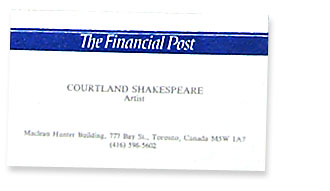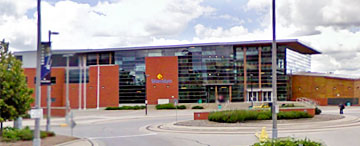 Sheridan College in Oakville

At University I studied art history as well as practical studio art courses, which gave me my formal training in traditional technique and colour theory. I would use the information and apply it to the art I created with computers over the next 25 years. I took my degree, however, in English Literature. Ten years of journalism and academic essays gave me a good background for professional writing.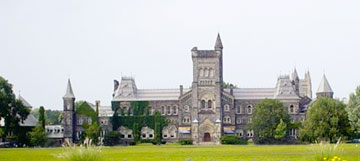 University of Toronto - University College

Favourite courses included 18th Century poetry and prose. I'm still a huge fan of Fielding, Defoe, Sterne and Dr. Johnson. I think their influence is obvious in the work of William Gaddis.

Here's a photo from Graduation day at the University of Toronto with my mother and grandmother (with UC in the background). Even after eight years of under-graduate work, I wanted to keep studying. I applied and was accepted to enter Graduate School. I was convinced I was going all the way (for my Doctorate). I was hoping to concentrate on classical rhetorical analysis in contemporary western literature.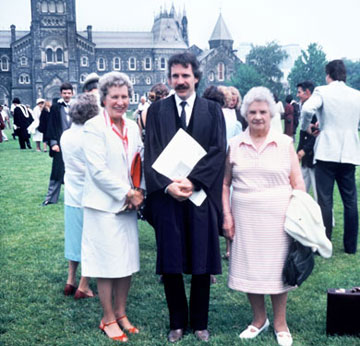 This is my diploma from Sheridan (below). I studied phtography and video as well as writing, but it just got me hooked on academic studies.. It seemed only natural to move onto University where you could get more serious about studying.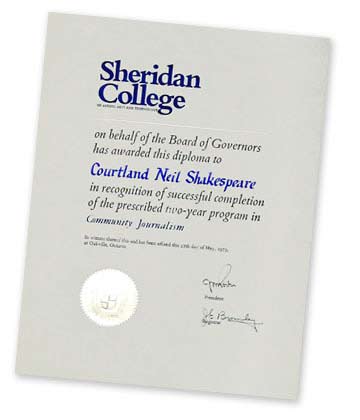 < PREVIOUS