Here are people who continue to influence and inspire me...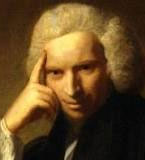 Laurence Sterne


Author of

The Life and Opinions of Tristram Shandy

,

Gentleman


published in nine volumes from 1759 - 1767. It is an astounding work of genius and every lit student's minefield - terrifying, but sublime. His favourite author was François Rabelais (1494 - 1553) and he obviously enjoyed any comparisons to him.


Portrait by Joshua Reynolds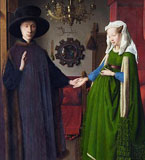 Jan Van Eyck


The

Arnolfini Wedding Portrait

(1434), superb in any age and full of fantastic little details. My admiration of 15th Century artists includes the Limbourg brothers who began

Les Très Riches Heures du Duc de Berry

between 1412 and 1416. They passed away before completing it, but it was eventually completed for the Duke of Savoy in 1489.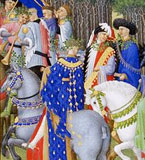 The Limbourg Brothers


Les Très Riches Heures is certainly the finest French Gothic illuminated manuscript and one of the most beautiful books in the world. I possess a magnificent facsimile which I will never sell...or let anyone even borrow, for that matter! <grin>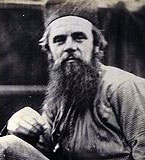 William Holman Hunt


Superb artist of

Isabella and the Pot of Basil

(1867) among so many other beautiful paintings - it almost hurts to look at them. He also founded the Pre-Raphaelite Brotherhood along with Rossetti and Millais and rebelled against the influence of the Royal Academy's founder - Sir Joshua Reynolds - who painted the portrait of Sterne (above).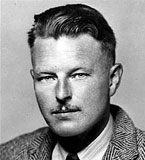 Malcolm Lowry


Author of

Under the Volcano

(1947) one of my two favourite books I never get tired of reading and studying in minute detail. Not a day goes by when I don't think of the barranca or Popocatepetl and Yvonne's betrayal.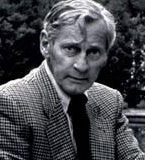 William Gaddis


Author of

The Recognitions

(1955) my other favourite and much-loved book. Although he did write other novels after this one, and I did enjoy

JR

, nothing else comes up to this level of intertwining depth and revelation for me. I own valuable, hard cover, first editions of both the Lowry and Gaddis novels.






NOTE:

For the most part, I have used files from the Wikimedia Commons. The Commons is a media file repository making available public domain and freely-licensed educational media content (images, sound and video clips) to everyone, in their own language.

You can help.

from the past to present day...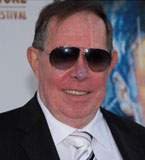 Syd Mead


My favourite designer and illustrator calls himself a "visual futurist" and says he considers science fiction to be "reality ahead of schedule." As a concept artist and industrial designer his work is phenomenal. Check out his website and artwork. Among his unique and incredible creations are the flying "spinner" police car in

Bladerunner

and the "light cycles" in

TRON

.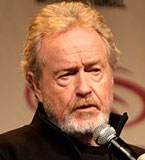 Sir Ridley Scott


Director of excellent films including

Alien

and

Prometheus

, he gathers the best production designers and artists and gets them to realise his vision. From the original 1984 Apple Superbowl commercial to his film work to date, Sir Ridley is a "hands on" creative person who knows how it all works and how to get it done. This is a recurring theme for me and the people I admire.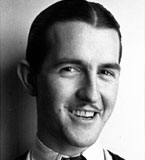 Robert McKimson


One of the three main animation directors at Warner Brothers (along with Chuck Jones and Friz Freleng). McKimson was one of the early pioneers, but also had a very recognizeable style - that I prefer over the others. My favourite cat character of his is Dodsworth.






The Coen Brothers


The collaboration of Joel and Ethan has given us

Barton Fink, Millers Crossing, Fargo, The Big Lebowski, O Brother, Where Art Thou?, No Country For Old Men, True Grit

and more. They have been nominated for 13 Oscars and won 4. Most of them have been shot by ace cinematographer Roger Deakins (10 nominations). I own all their films and watch them all frequently. I love the fact that I am not alone when it comes to being a loyal and devoted fan of the Coens.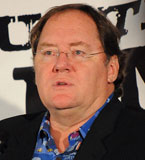 John Lasseter


Perhaps the most important person in modern animation, no wonder he is Chief Creative Officer at both Pixar and Walt Disney Animation Studios. Once again, here is a "hands on" creative person who actually knows how it all works. From early Pixar shorts to the

Toy Story

films, Mr. Lasseter truly belongs on the art and design side while surviving the deep waters of corporate industry. The fact that other brilliant filmakers such as Brad Bird and Andrew Stanton report to him while he continues to make movies himself absolutely blows me away.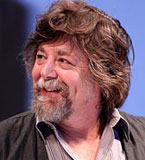 Steven Lisberger


Director, writer and producer of

TRON

(1982) which is one of the greatest cinematic accomplishments of the 20th Century. It's interesting that three other people on this page are connected to the project. I will never forget the summer of

TRON

- the video arcade was peaking and owning a personal computer was still years away (for most people). It's the first time I ever sat in a movie theatre and watched a film two times in a row.



< PREVIOUS