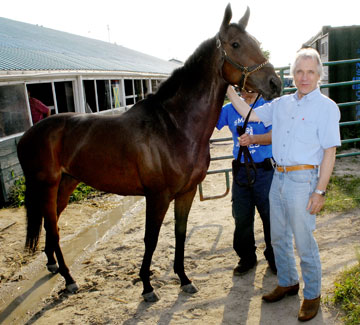 This is my friend Joe Trdak's "Lucky Melissa" - she was very small for a thoroughbred and about 2 years old here. No one wanted to buy her at auction, but Joe got her for approx. $1200. She ended up winning over $160,000 in purse money.




Click on the photo to read my connection to

Star Wars

. Way back then, I was just a student and had no idea who Harrison, Mark or Carrie were. The film had not opened yet (summer of 1977). This is my story of how I got to meet them and interview them and spend the day at The Royal York Hotel with them (the original interview is available on iTunes)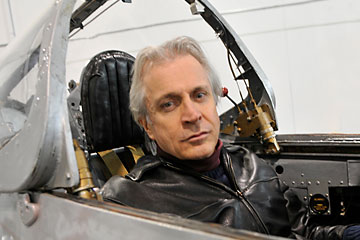 Sitting in the cockpit of a 1954 Russian MiG-15 (see my story published in

GoodLife Magazine

about Richard Cooper. My favourite aircraft designer is "Kelly" Johnson (F-104 and SR-71) and my favourite airplanes include the Lockheed

Constellation

, the P-51 Mustang and of course the

Starfighter

.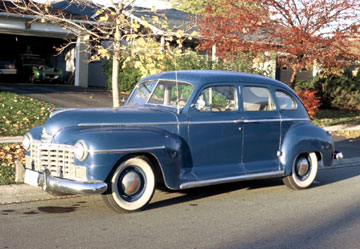 My 1948 Dodge Sedan. It had more chrome on the inside than it did on the outside, push button start (yeah, like that's new), heavy, solid, steel frame and bumpers - the police loved to pull me over just to check it out and look under the hood.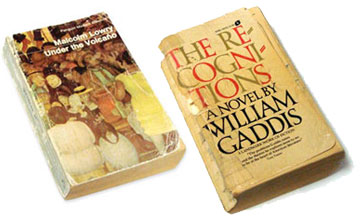 This page wouldn't be anywhere near complete without my two favourite books -

Under the Volcano

(Malcom Lowry) and

The Recognitions

(William Gaddis). I should include

Tristram Shandy

, too, but I don't have a beat up old paperback copy of that. These are my faves - I have carried with me constantly and read over and over...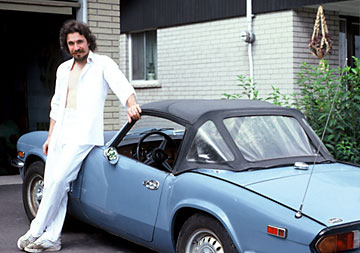 Back in University days with my favourite sports car - a 1975 Triumph

Spitfire

. It was a beautiful riding highway car with very sleek styling - even though it did have a small, lightweight motor. I'm still a car guy.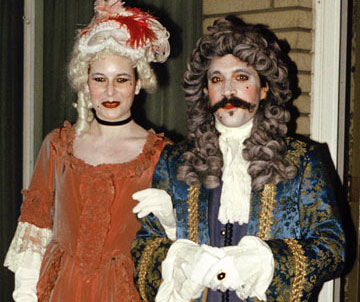 Off to a Halloween party in the '80s - in the 1948 Dodge sedan, of course. My girlfriend (at the time), Shannon is a descendent of the great Fay Wray (born in Alberta). You may not be able to tell here, but underneath that costume there was definitely a family resemblance. I never heard her scream - FYI.