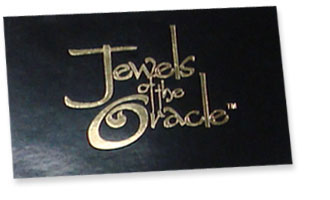 My

Jewels of the Oracle

business card I made for the

Electronic Entertainment Expo

in 1995. That year, LucasArts was there with a closed booth. Steven Speilberg walked around the exhibit floor with a small entourage. Russian nuclear scientists stopped by our booth to watch me demo

Jewels

. One of them was

Alexey Pajitnov

(the creator of

Tetris

). Of course, I went over and talked to him. He was starting up a production company in LA.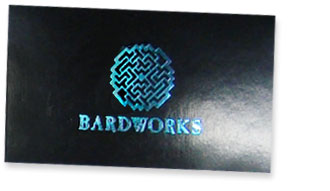 My

Bardworks

card from 1997. This was my production company that produced

Jewels II.

We had a completely different crew than the first

Jewels

. 3D modelling was done on SGI computers (Silicon Graphics). using

PowerAnimator

(that used to be called

Alias

) that became

Maya

and

StudioTools

. SGI used MIPS processor chips back when Apple used Motorola and Windows used Intel. All that's history now.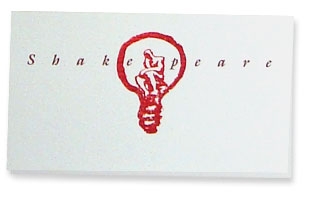 After

The Star,

I started

Shakespeare Company

. I had lots of great clients including

Side Effects Software

(

Houdini

). I designed their manuals and promotional materials. Their founder (Greg) went on to win two Academy Awards® for technical innovation.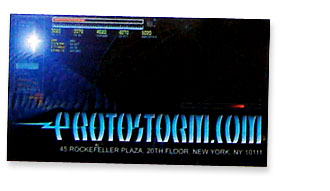 Our online game company

Protostorm

- based out of New York. I was the creative designer and technical writer for the company. It ended up branching out into a sister company

Hexagon Entertainment,

but business was all going downhill after September 11, 2001.

Before

Protostorm

I worked on a lot of web sites for high-end clients including ATT, ESPN, PanAmSat, MasterCard and many, many more. It was the peak of the

dot.com

era. Of course, once we rolled over into the new millennium, it became the

dot.gone

era. A lot of people got hurt when we all had to return to reality.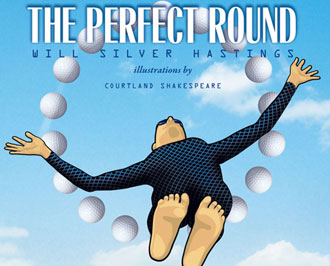 The Perfect Round

is a hi-tech tale with a hand-drawn feel, because the story embraces both nature and technology - even though they do not belong together on the golf course.


Click on the book to check out its web site.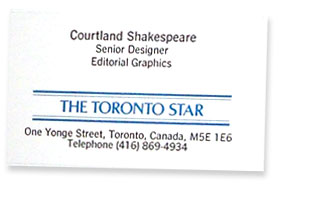 My business card for

The Toronto Star.

I was the original Systems Administrator of the Editorial Art Department in the late 1980s. I set up a LAN (local area network) with a central server and wrote a custom, image search app in

Hypercard

. I art directed the

Fashion

,

Food

and

Life

sections for Canada's largest daily newspaper. They asked me to be "Electronic Art Director" when I told them I was leaving.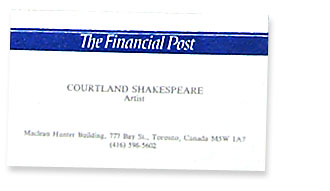 My business card for

The Financial Post

. I brought their 100 year old art department into the digital world with Apple Macintosh computers and Adobe Illustrator vers.1 (it was B&W only - no colour). Colour was added to charts and illustrations with analog overlays.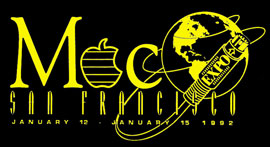 I made this logo for

MacWorld San Francisco 1992

. I had been a lecturer there for a few years. They were exciting times, but they were also technically frustrating for us all. Programs were severely limited and film output was challenging. I met some of the original Apple Evangelists (Mike Boich and Guy Kawasaki) there.

That same year at

Boston MacWorld

, I got swarmed after a lecture about

secrets of PostScript

. I had taken a PS programming course at Adobe Systems and wanted to share information for creating efficient gradient formulas and vector artwork. The hall was standing room only. A few years later, my CD-ROM game

Jewels of the Oracle

won 1995 "game of the year" from the Boston Mac Users Group (BMUG).



NEXT >