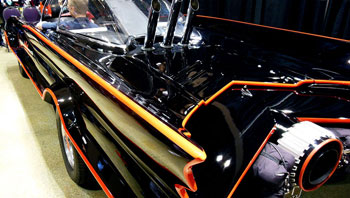 The Batmobile from the 1966 TV series was designed and built by George Barris. It is truly one of the great icons of pop culture. It was featured at the recent

Hamilton Comic Con

(Oct 2014)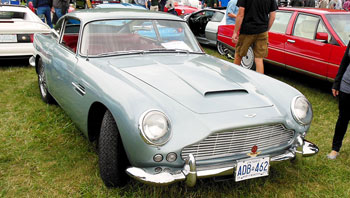 An Aston Martin DB5, made famous by the James Bond films, especially Goldfinger (1964). It was just one of many beautiful vintage automobiles at this year's

British Car Day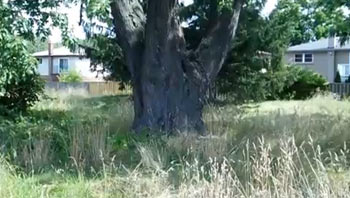 On a quiet Sunday afternoon, you can hear the crickets in the tall dry grass. The sun is shining through the canopy of a big old tree, making shadows and dappled sunlight - a magic moment . . .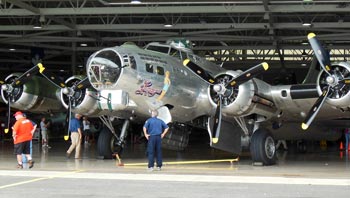 The B17 (Flying Fortress) dropped by for a visit at the Canadian Warplane Heritage Museum this week. She files out of Arizona, but tours about 60 cities every year (on average).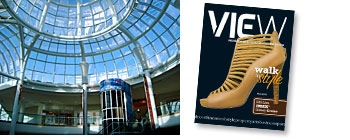 Early one morning (before the mall opened), we were doing a fashion shoot at Square One. There were shoes all over the floor. I looked up and saw this over our heads.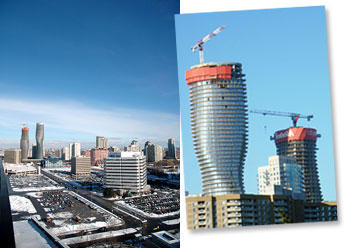 The view from the clock tower at City Hall - looking East. This was shot in the late 2010 before the second tower was topped off. On the right is the view looking the opposite way (from 2009).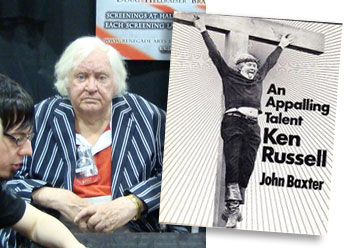 The brilliant and controversial Ken Russell. I

do

own a copy of Baxter's book which came out in the early '70s. My photo was taken when Mr. Russell appeared at the FanExpo in Toronto in 2010. I wish I had gone up and spoke to him, but he really intimidated me. You can see in his eyes he could tell that I knew who who he was - while thousands of other people were milling around with no idea. Sadly, he passed away in November 2011.


See my note in

Inimitable Priorities.




Following a postponement from last Fall, ZZ Top appeared at Casino Rama in Orillia last night (March 19, 2015). This is a little clip of Billy Gibbons chatting between songs.





British Car Day 2013 at Bronte Park. Fantastic turnout of great cars including Triumphs, Austin-Healeys, TVRs, Aston Martins, Jaguars, vintage Land Rovers, Bentleys and Rolls Royces, and more . . .





This is where I go riding - starting on The Queensway and heading up Creditview to the original old village of Meadowvale. The route avoids typical urban traffic and features quiet moments close to nature.




The B17 Flying Fortress "Sentimental Journey" stopped by for a flying visit in Hamilton at the CWH Museum. What a treat to get onboard and take a walk inside. Flights for passengers were sold out long in advance . . . but I did get a phone number . . .




At the end of the clip you can see the shoe that would become the cover shot - soon to be close-cropped on a black background. It's at the bottom of the frame in the centre. That's Steve Uhraney getting some shots of the shoes.




We're walking to the construction elevator so we can go up to the 50th floor of the "curvy condo" in November 2010. It was a capping off celebration even though the place was a long way from being finished. I remember it was Friday evening and it felt like we had all just won the Academy Award for best designed building.




Just a quiet, early morning in August (2010). It captures the still
morning water and there are bees at work in the flowers - a very gentle moment before another crazy day gets going.


Here's a whole bunch of my other videos posted on YouTube: